United Cambodian Community
"Honor The Past, Build The Future"

Support cambodia town businesses
Cambodia Town Business Relief Fund will support Cambodia Town businesses affected by the looting.
All funds will be allocated directly to businesses and UCC will leverage other funds to multiply the resources.  Donations will be tax deductible.
For more information or assistance please reach out to admin@ucclb.org
NEED SMALL BUSINESS SUPPORT?
FUNDED TO SMALL BUSINESSES
There is currently an outbreak of respiratory disease called coronavirus disease 2019 (COVID-19). Click here for Khmer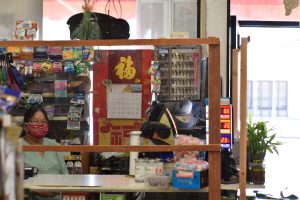 We now provide 1-on-1 online/in-person financial counseling, borrower assistance and educational workshops. 
We boarded up 5 businesses in Cambodia Town! Much gratitude and huge love to the volunteers for donating your tools and muscles.
We invite you to become a volunteer. Volunteers are the heart of our work. Their dedication and contribution is most valuable to us. People make the difference and the change. Their time and energy is what makes our work move forward and expand.